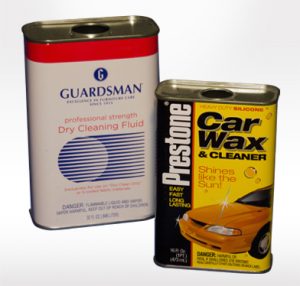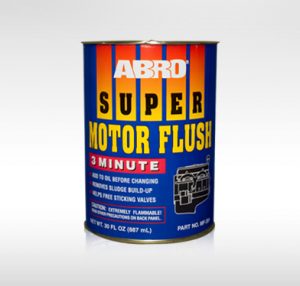 With an emphasis on automotive specialties and household products, West Penn Oil can package water-based and petroleum-based liquids. These products will be packaged using customers' proprietary formulas or, if preferred, West Penn will develop formulations to meet the customers' needs.
West Penn's oil blending and packaging capabilities go above and beyond what many other businesses in the industry can claim. Because of the attention to detail we take when handling any project you can trust that we will get the job done right. No packaged product leaves our location untouched by human hands. This helps eliminate mistakes that can be made by machines and makes it easy for us to take on the special projects that most packaging facilities cannot accommodate.
From meeting regulations and maintaining quality to keeping your materials safe, there are tons of precautions take when it comes to liquid packaging. Turning a blind eye on how you get your liquid materials from Point A to Point B could not only put a dent in your wallet, but also cause a safety nightmare for your company.
The question remains: how do you go about choosing a liquid packaging solution that makes sense for your company's particular needs?
After all, there is no one-size-fits-all approach to shipping non-food grade liquids; thankfully, we can help determine what's best for your business. Consider the following factors as a solid starting point to understand what you need in terms of packaging solutions.
Household Product Packaging
If you think you can stick a liquid in any given container and call it a day, think again.
We understand that not all orders are created equal. With containers ranging from 2oz bottles to 55 gallon drums, we've got you covered regardless of volume. Whether you're dealing with potentially hazardous materials or liquids with a high concentration of chemicals, size most definitely matters.
Additionally, choosing the proper size of your containers allow for easy dispensing and the ability to portion your liquids as you see fit. Beyond the safety benefits, choosing proper contains can also help keep your budget in check and avoid any overspending on packaging costs.After all, why should you be expected to pay for more than what your company actually needs?
Making the Most of Your Liquid Packaging Materials
Some liquids can be kept safe in sound within plastic containers; meanwhile, others need to be confined to heavy-duty drums to avoid any serious spills.Based on our experience and knowledge of regulations, we can help decide which types of containers or drums make sense for you.
Safety is obviously a top priority: we understand the need to separate sensitive liquids and how they should be stored to guarantee that your materials are preserved and nothing gets lost during the transition process.
The Importance of Proper Blending and Packaging
It's easy to overlook exactly how your liquid materials are handled during the blending and packaging process; however, that's what separates us from companies with a less-than personal touch.
For example, our services emphasize automotive and household liquid products. We know exactly how to package water-based and petroleum-based liquids based on specified formulas, but can also develop formulations ourselves. Again, flexibility is key in order get exactly what you need.
We strive to go above and beyond thanks to our keen attention to detail. Considering that nothing leaves our location without a human touch, personalization matters with each and every product we package. Regardless of what you're looking for in terms of liquid packaging, chances are we've got you covered.
The Bottom Line
Simply put, you can't afford to ignore the essentials in regard to non-food grade liquid packaging. Whether you're curious about our services or are interested to know how we can offer a personal touch to your packaging needs, feel free to contact us for more information.