---
Sell side advisory services during Excel Companion Care acquisition by Help at Home LLC was provided by Stoneridge Partners, Partner Brian Bruenderman.
---
NEWS RELEASE
CHICAGO, Jan. 12, 2017 /PRNewswire/ — Help at Home, LLC today announced the acquisition of Excel Companion Care (Excel), a leading provider of in-home care in Pennsylvania. The addition of Excel expands Help at Home into its eleventh state and adds approximately 600 direct care staff dedicated to providing the highest quality of in-home, non-medical care under Pennsylvania's Medical Waiver program.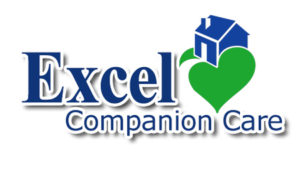 Founded in 2005 and led by co-owners John Gifford and Joshua Drebes, Excel has an impressive track record of performance and a strong reputation in the community for responsiveness, reliability and integrity. Excel's rapid growth can be attributed to consistent quality of care and the development of strong working relationships with support coordinators in Eastern and Central Pennsylvania.
"We're proud to add Excel, a great company with talented people that has always been a quality operator in the state of Pennsylvania," says Help at Home CEO Ron Ford. "As a reputable provider of superior in-home care for the last eleven years, Excel is a perfect complement to our core mission of enhancing quality of life for our clients."
Mr. Drebes commented, "We are closely aligned with Help at Home's culture, which has always placed a high value on its people, processes and client care, just as we have. Opportunities for increased scale, efficiencies and industry best practices will improve the overall customer experience and serve our staff well. We look forward to working with Help at Home, our partners and the state of Pennsylvania to expand our service coverage in the future."
Founded in 1975, Help at Home is a leading U.S. home care provider delivering in-home care to seniors and persons with disabilities. It is the largest Medicaid private home care provider in Illinois, Indiana, Mississippi, Alabama and Missouri.
Partner Brian Bruenderman, Stoneridge Partners, provided sell side advisory services for Excel Companion Care, Inc.
Contact:
Mark Semer or Ross Lovern Kekst
(212) 521-4800
SOURCE Help at Home, LLC
http://www.prnewswire.com/news-releases/help-at-home-acquires-excel-companion-care-300390305.html
Partner Brian Bruenderman received his Bachelor of Arts degree and Juris Doctor from the University of Louisville. While in college, he purchased several small businesses and credits his later success to that experience. His business background and legal education give him the skills and perspective to successfully negotiate transactions all the way through closing. Specifically, his almost two decades of involvement with strategic buyers gives him a unique insight into how they approach valuation, diligence and negotiation. This combination of education and experience makes him a valuable addition to any transaction.